Jolly Snowmen Candy Bar Wrappers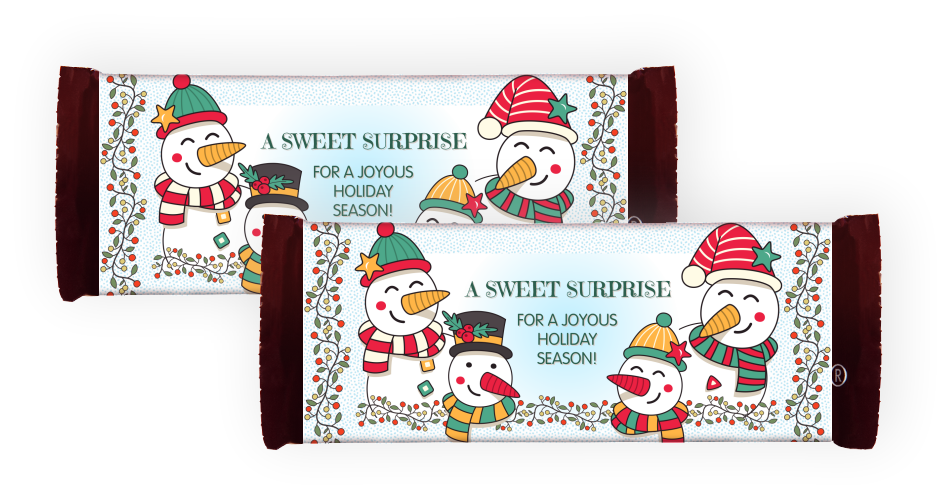 Print wrappers on light-weight paper. Regular white paper, such as copy paper will work just fine for your wrappers, or you can use matte paper for sharp text and brilliant colors.
Apply glue or double-sided tape to the white top spot. Center the wrapper on the front picture of the candy bar (the one that's in the middle) and wrap the ends of the paper around the candy bar.
Copyright 2023 Alenka's Printables. All rights reserved.