Compile your "down home" recipes and keep them neatly organized
with the help of my recipe card maker. Simply choose a recipe
card graphic, type in your recipe and print!

Print as many copies as you want right from the comfort of your home.
For best results use white card stock (8.5"x11") and
trim away the white areas from each card.
Print 3 - 3"x5"; 2 - 4"x6" and 1 - 6"x5" & 8"x6" recipe cards to a page.
Look below to preview different recipe cards created in Recipe Maker:
As a member, you will have access to:
As a member you gain access to my online recipe maker with a lot of recipe cards, a small number of shopping lists, labels, recipe packets & recipe boxes with dividers and recipe card templates for MS Word or Acrobat Reader.

Joining today gives you access to the special benefits listed below.
400+ 4"x6" recipe cards,
400+ 3"x5" recipe cards,
200+ 5"x6" recipe cards,
200+ 6"x8" recipe cards,
100+ shopping lists (can be personalized),
packets for recipe cards,
printable recipe boxes,
customizable MS Word templates.
Click here to take a deeper look at everything the Recipe Maker offers.
All you need is:
- an Internet Connection, (you will need to be online in order to type in your recipes),
- Google Chrome Web Browser
or
- Microsoft Edge or Internet Explorer
- a printer,
- 8-1/2 x 11" (or A4) regular and card stock paper,
- Scissors, or a paper trimmer, or an X-ACTO knife and Metal edged ruler (optional)

PAPER:
Use 8.5" x 11" card stock paper to print recipe cards; and regular paper for shopping lists.
My Sample Recipes
Become a Member Today!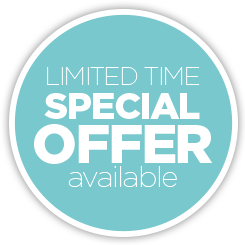 2 Day Special offer!
Because you asked for it, we have extended this offer for you.

Become a Member of the Recipe Maker today and you'll receive one FREE year of membership!


Click the Join Now button to access the Online Recipe Maker.

Your membership will be activated within 12 hours.



1 Year Membership: $33 (+ One Free Year)

2 Year Membership: $52 (Save $19) (+ Two Free Years)



A SPECIAL GIFT
Join for a 2 year membership and you will receive

a FREE 2 Year Membership to the Mini Card Maker!








TRY BEFORE YOU BUY
Type in your recipes onto cute recipe cards, save and print. Have fun!
TYPE IN YOUR OWN RECIPE - CLICK HERE