Let's Spread Some Joy
DVD / USB Stick
A Collection of Bookmarks, Note Cards with Inserts and Envelopes, Tea Bag Envelopes, Coffee Envelopes, Standard Candy Bar Wrappers and Mini Wrappers.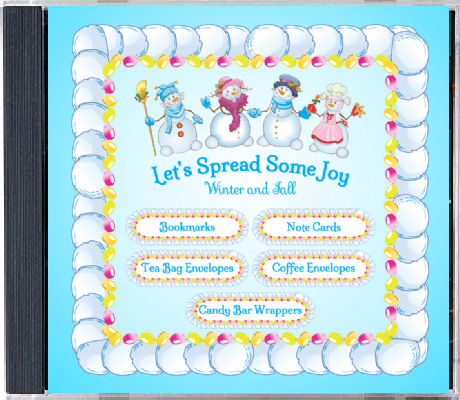 Click here
Beautiful Florals DVD
DVD / USB Stick
Beautiful Florals DVD/ USB Stick is jam packed with flower printables.
Daffodils, Viola Pansies, Seeds of Friendship, Delightful Daisies, Lavender Blossoms, Sunshine Pansy Basket, Spring Flowers, Sunshine Bouquet, In Full Bloom, Pansy Tea Party.
Click here