Autumn Greetings
Most samples are shown.






Included in kit:



3 Full Page Prints (for 8x10 picture frames), 3 Qt-Page Prints, 1 Bag topper, 1 Bookmark, 1 Basket, 2 tea bag envelopes, 2 half fold notecards, 2 co-ordinating inserts and 2 Envelopes.



Gift pocket with an insert, 2" Cupcake Toppers, 2 Coffee Holders, 1 Cupcake Box, 2 Microwave Popcorn Wrappers, 1 Place Card, Mini Pack Tissue Holder, Two 1.55 Open End Style Candy Bar Wrappers, 2 Miniature Candy Bar Wrappers, 4 Inside prints.


Grand Total: printables kit contains 60 pdf files.
Grand Total: printables kit contains 55 .jpg files.
Buy this Kit
You can purchase the Autumn Greetings Crafts Kit without membership.
To order, please click the buttom below:

$5.99
You will receive a download link to your email.
Please check your spam folder if you don't see our email in your inbox.
Join the Printables Club
With Printables Club membership you gain access to this kit and many others.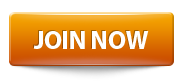 $58.80 (1 Year Membership)
More information
about the Printables Club
Autumn Greetings Crafts Kit has already been added to the Printables Club.
*Members, please sign-in here to print.
*You may need to
sign-in
first.