E-book - Printables PDF Files
REQUIRED SOFTWARE: I recommend using Google Chrome for printing and entering your text.


Acrobat Reader also works great.


If you can only print but not change text, you're most likely using Microsoft Edge which is NOT compatible.

You can open the file in Internet Explorer and it will work.



Click on the three dots on the right hand side.
Then scroll down to "Open with Internet Explorer".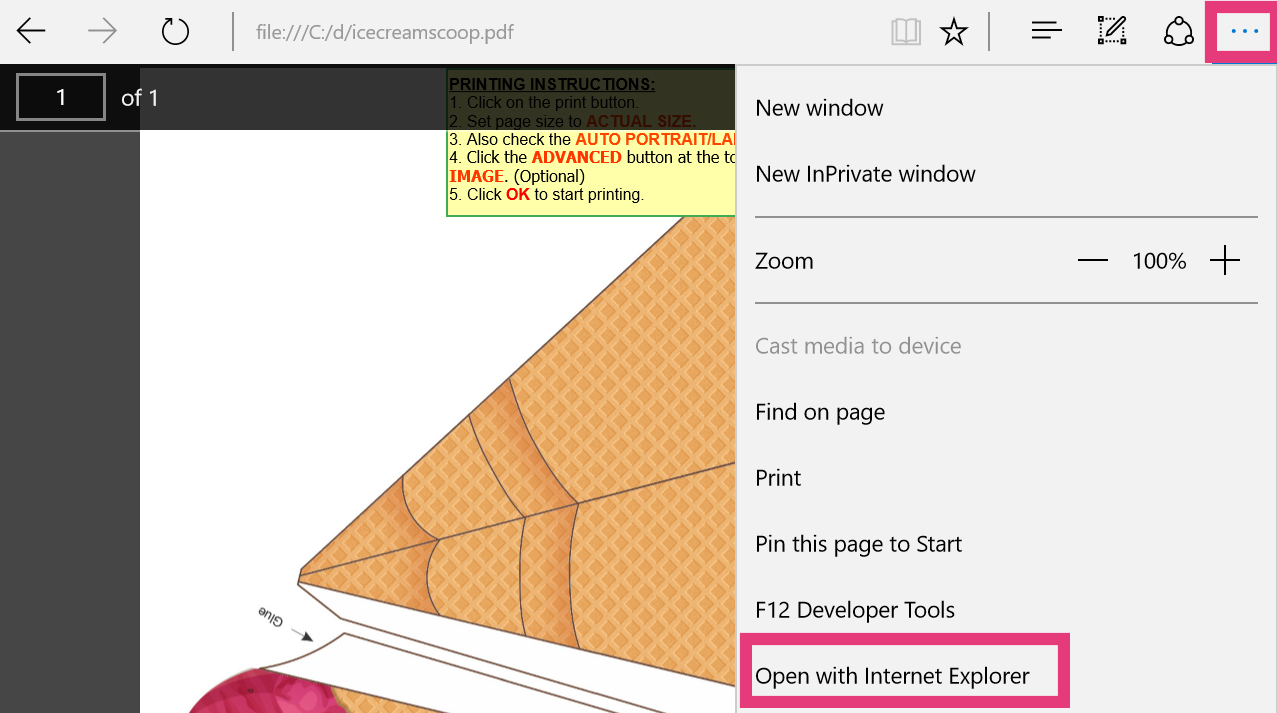 What is an e-book?

An E-book consists of printable pages that can be viewed on your computer screen or printed out on your home printer.

It is so simple to use, you just click on the print button and that's it.

Several pages are editable allowing you to personalize printables with names and sentiments of your choice. Simply delete the portion where my text appears and type your own.

Font styles cannot be changed. Font size is automatically resized wherever possible. If you want to save a version with your text, click on file and then select save as.



Click here for a screenshot explaining editable areas.



E-book format is very helpful, if you don't have or want to use a software program for graphics.

Graphics are also available with every set so if you prefer working in your software programs, .jpg or .png graphics would work best for you.



HELP

How to Print

How to Print E-books
ACROBAT READER
Click here to browse printables.