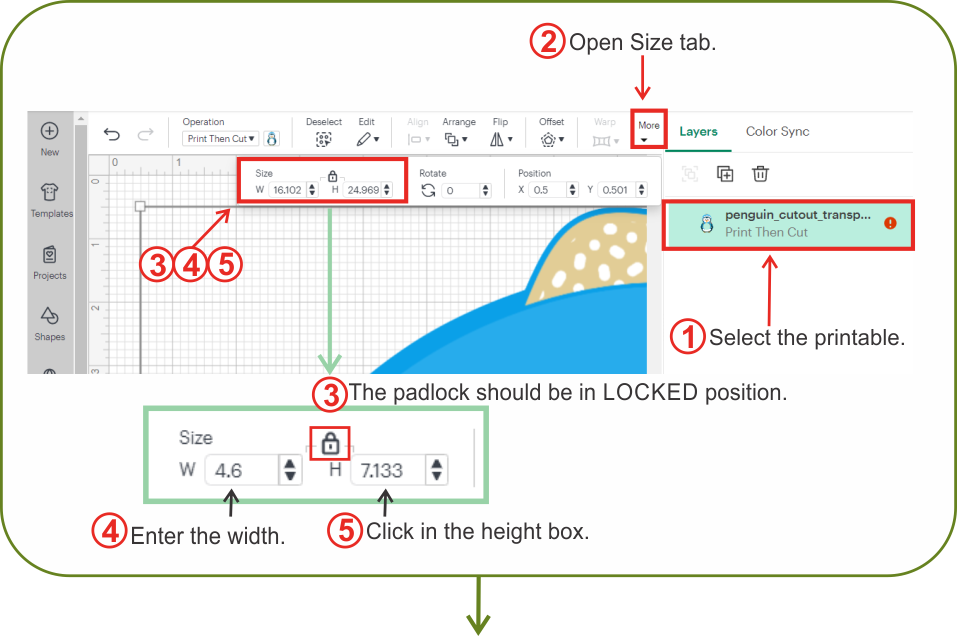 1. First, select the printable (png file), just click on it on the layers panel.
2. Look at the top row in Design Space for a
SIZE TAB
, or if you do not see it, look where it says
MORE
.
3,4,5. The padlock should be left in the
LOCKED position
, in order to maintain the correct proportions.
Enter the width in the
width
box, then click in the height box or press the enter key on your keyboard; the measurement for height will adjust automatically.
My printables that are optimized for Print then Cut include dimensions for each printable.
You'll need to change this for every printable
you want to print then cut and here are the steps how to do this.