How To Use SVG Printables in Cricut Explore Design Space
Cut and score on the same mat.
How To Add Background Patterns to SVG Printables in Cricut Explore Design Space
Resizing printables in Cricut
Here's how you can easily change size of printables in Cricut!

Click on Basic Upload and upload an image, a printable file, from your computer.

Select Complex Image.

Click Continue and then Save.
If you intend to print as well as cut this printable, please also CHECK the "Preserve original image within shape." option.

Then select a printable from the Uploaded Images Library and insert it into the project. After you have uploaded and inserted a printable file (jpeg, or png),
click on the printable to select it, you'll get a gray border around it when it's selected.
This will bring up a menu on the right hand side.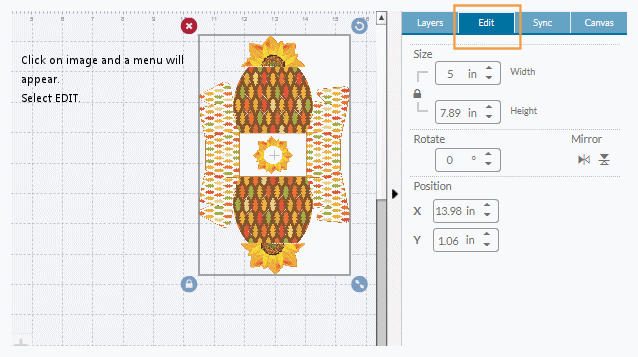 Click EDIT and change the width.
(Height will be changed automatically.)

Let's enter 5 for 5 inches. Or 4.8 if image is still being recognized as too large.
Or increase the size if a printable image is too small.




Click Go and the file will be taken to the cutting mat.


Copyright 2023 Prints of Joy. All rights reserved.